The Transformation of Denver's Toni to Broadway's Tony
Born June 1888 to wealthy parents in Denver on what later would become Colfax Street, Antoinette Perry developed a love of the theater during stays with her aunt who lived in Park County, on what is still known as Salt Works Ranch. They would frequently visit opera and theater houses in the mountain mining towns. Her parents tried to discourage this unladylike passion, sending her to Miss Wolcott's Finishing  School. But encouraged by her aunt, Antoinette auditioned in a Chicago theater and quickly rose to leading roles. Family displeasure forced her return to Denver, where she married Frank Wheatfield Frueauff, the president of Denver Gas and Electric.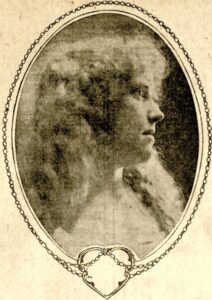 The couple had three daughters, and settled in a vacation castle in Europe, a summer home in Newport, and their formal home on Colfax, Denver's fashionable neighborhood.  Antoinette devoted herself to her family and society obligations associated with her husbands position, but was suddenly widowed  after only 12 years of marriage. She quickly established herself in New York City and returned to the stage. After staring in multiple Broadway hits, by 1930 Antoinette, known as Toni (she later changed the spelling to Tony after the introduction of the popular hair product, "Toni") found her true loves: stage direction and mentoring aspiring actors and playwrights.
Tony was instrumental in developing the American Theater Wing, which still provides financial and educational support for upcoming artists. Among them, Mary Coyle Chase of Denver, who wrote a Pulitzer Prize winning play about an imaginary 6-foot rabbit named Harvey. The Broadway production, later followed by the Jimmy Stewart movie of the same name, played 1755 performances, a record at that time.
 Tony Perry died in 1946 of a heart attack.  The next year Broadway awards were referred to as "Tony" awards in her honor.

In 1960, five Tony Awards were presented to cast and crew of "The Sound of Music", which was roughly based on the story of the Von Trapp family.

Highlands Ranch Historical Society is pleased to present Elsa Wolff, portraying Maria Von Trapp, at the January 16, 2023 meeting.  Just like the foothills and mountains that surround Highlands Ranch, this performance will demonstrate that "the hills are alive ", as famously sung in the beloved Tony award-winning musical.
Written by Mary Beth Watkins, December 2022