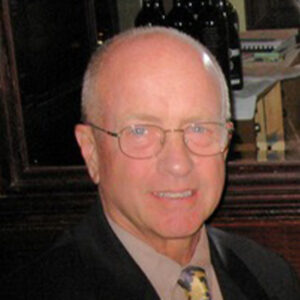 John Holmes
Check the slopes and you might find John Holmes out there. John loves the mountains, Colorado, the blue skies, the woods; he loves it all.
John grew up mainly in the East, in Virginia near Washington, D.C., central Pennsylvania, and Pittsburgh in western Pennsylvania. John's younger years found him going to school and then joining the Army. In college John joined the ROTC. It was during the time when the government was still drafting for Vietnam and John decided that if he had to go he would rather go in as an officer. That is exactly what John did and he served for one year in 'Nam. Between serving in the military and finally landing a 'real' job John was a ski bum in Aspen. That was during the 70s and it's when John developed his love of the mountains. Deciding that ski bumming was not very lucrative, he went to computer school in San Francisco. He worked first for Bank of America and then in Denver for United Airlines. He has worked as a programmer, in computer operations with online applications, and as a software trouble-shooter.
John has mostly lived in Colorado for the last 45 years. Currently he is retired and enjoys reading non-fiction. He bikes and hikes and loves being outdoors but still likes computers and technology. He plays a little acoustic guitar which he is just now revisiting.
John and his partner of over 20 years Nancy Weber have lived in Highlands Ranch for nearly 17 years.
I am sure John would love to compare notes about the slopes. You will often find him greeting attendees at the Highlands Ranch Historical Society functions.