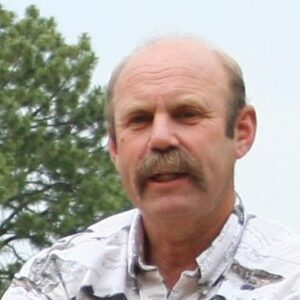 Forrest Dykstra
Board Member at Large
Forrest is currently the Manager of Engineering for the Highlands Ranch Metro District in
Highlands Ranch, Colorado. He has been with the Metro District in the Engineering Department
for over 35 years. He has been the project manager for many major capital civil projects,
including roadway, traffic signal, major storm drainage and channel stabilization projects and
building and renovation projects. He has been responsible for compliance with the stormwater
permit since 2004.
He has lived in Highlands Ranch since 1982 when he married his wife Diane and has seen the
community grow from a few thousand people to where it is today. He received a BA degree from
Central College, Iowa with a major in Biology and a minor in Chemistry. He also received a MS
degree from Stanford University in Petroleum Engineering. He began working for the Highlands
Ranch Metro District in 1986.